Saturday, 8 April, 2006, 13:08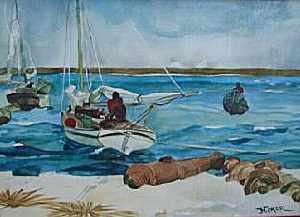 Watch this item
The seller, tophatventuresltd, Saugerties, NY, United States:
a Very Beautiful and Highly Important watercolor painting circa about 1900 of FIGURES IN BOAT AT COASTAL SHORE...CANNONS BURIED IN SAND....OTHER BOATS IN WATER -- has a signature on the front: HOMER.....[a National Academy artist]....WINSLOW HOMER a very well listed American Artist in Who's Who of American Art; Davenports Art Reference and Price Guide, and on Askart.com....artist is famous for doing this type of scene...the provenance of this piece is from a private New York collector..it is in EXCELLENT CONDITION with great colors...has a good vintage frame...the image size is a large 10 inches by 14 1/2 inches .... professionally matted and framed with the outer dimensions are 21" x 26";......I will sell this painting to the highest bidder at no reserve......buyer pays $25.00 postal priority shipping...QUESTIONS?????????.....E-Mail before bidding.
artfakes.dk:
See for yourself, here are some genuine works by the American artist Winslow Homer (1836-1910)
---
Friday, 7 April, 2006, 21:17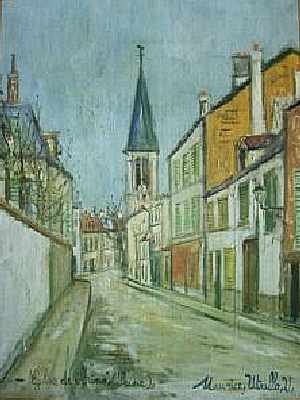 Watch this item
The seller, annemarie4013, East Meadow, NY, United States:
This is an original painting by Maurice V. Utrillo. It measures 22-l/2 x 28-l/2 inches. It is very well framed. It is watercolors on canvas. Signed by artist.
artfakes.dk:
Is it a painting or a watercolour?
And who has never seen watercolour on canvas?
---
Thursday, 6 April, 2006, 19:25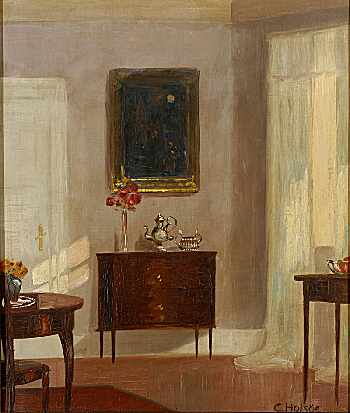 watch this item
The seller, northwest-spb, Solna, Sweden:
Interior Scene ca 1920s Signed Oil Canvas Dannish?
Work of Art
Title: Sunlit Interior
Creation Year: ca 1920-30ss
Technique: oil painting on canvas
Measurements (unframed): 40cm by 34 cm
Measurements (framed): 52 * 45.7
Style/subject: realism/impressionism/
Inscription: signed LR "C.Holsoe"
Condition: excellent, see enlargements.
artfakes.dk:
A Swede isn't ignorant of the famous Danish artist Carl Holsoe (1863-1935). Half his paintings are painted in Sweden.
This painting is a FAKE; the details are rather poor.
---
Wednesday, 5 April, 2006, 00:00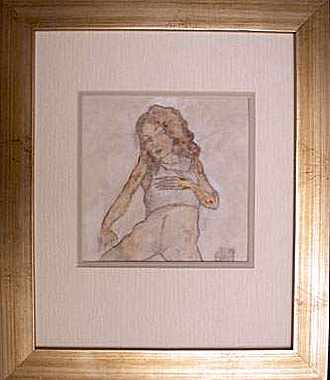 Watch the item
The seller, kreaita, Canada:
No Reserve Beautiful nude Signed Schiele. Watercolor
artfakes.dk:
Signed Schiele but not painted by Schiele.
This is clearly the work of an amateur.
It's a fake
The seller doesn't have a coa, he claims.
No! Of course he hasn't, this conman is trying to sell a fake.
Don't trust him!
---
Tuesday, 4 April, 2006, 00:00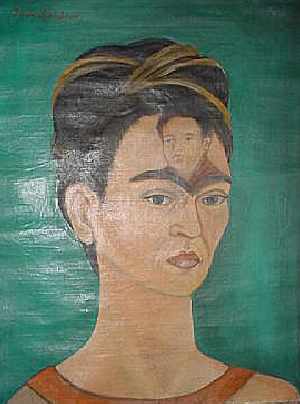 Watch this item
The seller, guada07, BOCA RATON FL, United States:
This nice painting (oil on canvas) is signed: Frida Kahlo 43 - represent: "Frida Kahlo with Diego Rivera on mind" - perfect condition - unframed. Unfortunely i don't have coa or papers, but I can guaranted this is an old and hand made work of art.
artfakes.dk:
The seller does't have a coa.
Why?
---
Back
Next