Monday, 24 April, 2006, 00:00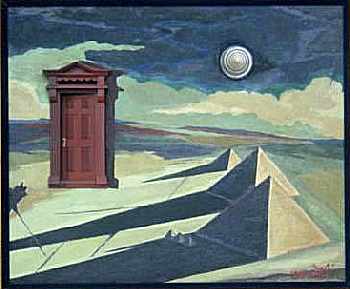 Watch the item
The seller: lady-frisko, MIchigan United Statesartfakes.dk:
All paintings offered by webewinn, Mount Clemens, Michigan the United States and lady-frisko, Michigan the United States, one and the same person, are FAKES. They are signed Picasso, Léger, Modigliani, Foujita, Chagall, Picabia, Le Corbusier, Klimt, Magritte, Laurencin, Utrillo, Dali, Paul Fischer and others.
But ALL of them are FAKES.
Curiously enough the seller never mentions the artist's name; she just shows the signature in order to dupe an innocent buyer.
---
Sunday, 23 April, 2006, 23:07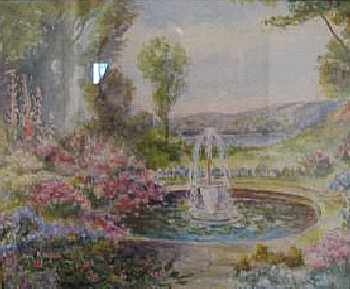 Watch this item
The seller, alnpkg, Deerfield, Illinois, United States:
This item has been in my possession for many years, it was acquired by me from an estate sale in Lake Forest, Illinois. The piece measures 7 x 9 and framed it is 20 x 21.
This piece reflects the true mastery of this famous artist. Due to the fact that when purchased there was no authentification for this piece I purchased it at a resonable price and will sell it the same way.
Hassam's works for watercolors are in the high 6 figures so at the starting price this could be a real bargain.
This piece is signed in the lower left by the artist and the signature apppears to match his other works.
CHILDE HASSAM ORIGINAL WATERCOLOR.
artfakes.dk:
Perhaps an original watercolour but not an original Childe Hassam.
---
Saturday, 22 April, 2006, 20:20
Watch this item
The seller, estates-2000, SUNNY,FLORIDA, United States:
Attributed to Marc Chagall - gouache on paper - circa 1964 - untitled - framed under glass.
Originally purchase by our client in new york city at the Andrew Crispo gallery - please review all images for complete description and condition of this piece.
artfakes.dk:
Is the seller in fact Mr. Eric I. Spoutz from Florida?
The seller: And the painting bought at the Andrew Crispo Gallery!
Seek for yourself the information you need on Google about Andrew Crispo.
Read more about attributed to
---
Friday, 21 April, 2006, 00:00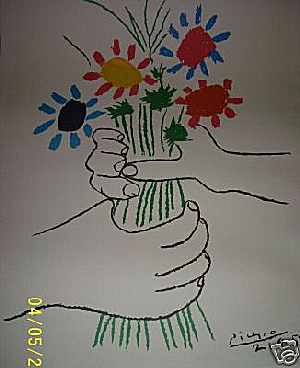 Watch this item
The seller, miketin1, Los Angeles, California, United States:
Item number: 7409253492
Description: PABLO PICASSO PAINTING SIGNED.
artfakes.dk:
This is a famous motif by Picasso but this painting is NOT a genuine work of art by Pablo Picasso.
This is af FAKE.
---
Thursday, 20 April, 2006, 00:00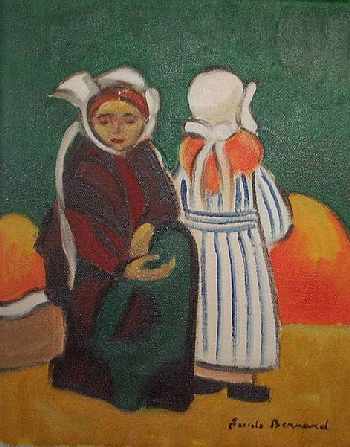 Watch this item
The seller, c20th-paintings, Melbourne, Australia:
This impressionist portrait is oil on canvas and measures approx. "10 x 8". The painting appears to be early C20th and it is in good condition. It is signed indistinctly. The style of painting looks to be french, early C20th. It was found amongst a large number of works and does not have any provenance.
artfakes.dk:
Has the seller never heard about the famous French painter Emile Bernard or is he just playing stupid?
---
Back
Next