Monday, 19 December, 2005, 00:00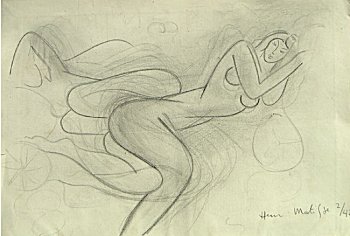 Watch this item
The seller, cubogall cubogall, Canada:
PENCIL DRAWING NUDE FIGURES SIGNED MATISSE WITH COA
The winner of the auction will receive the drawing together with its COA and provenance.
artfakes.dk:
Provenance? Can't find it.
---
Sunday, 18 December, 2005, 00:00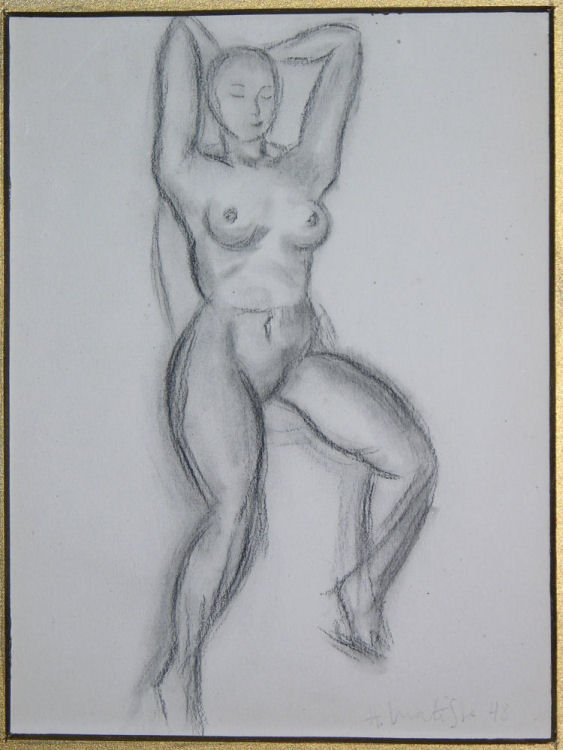 Watch this item
The seller, rarefinearts, Hampshire UK, United Kingdom:
Here we have an original work in charcoal on paper.
The drawing is signed in pencil to the lower right: 'H. Matisse 48'..
The sheet looks to be in very good condition with no visible damage or foxing and just a little very slight discolouration around the edges.
The artwork is double-matted in a fairly large ornate wooden frame that complements the work nicely.
The frame measures 500mm x 420mm (19.75 x 16.6) and the visible part of the drawing measures 205mm x 152 mm (8 x 6 inches)
Please note, this is not a lithographic print, heliogravure or any other mechanical reproduction - it is 100% guaranteed to be an original work in charcoal on paper.
artfakes.dk:
Here we have one more falsification signed Matisse
---
Saturday, 17 December, 2005, 20:38
Watch this item
The seller, geniemaples20, United Kingdom:
OLD ORIGINAL OIL ON CANVAS PAINTING SIGNED Henri Matisse. PURCHASED WITHOUT PAPERS/PROVENANCE. SOLD AS SEEN WITHOUT RESERVE UNFRAMED.
artfakes.dk:
What a nice ten dollar painting!
---
Friday, 16 December, 2005, 00:00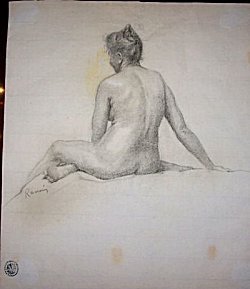 Watch this item
The seller, maslaw,1 Apple Country, VA, United States:
My father submitted this charcoal to Christies many years ago for authentication. They could not identify the collector's mark, so did not authenticate. He also submitted it to Stoneledge Conservation (Gordon Lewis) who did have it authenticated as a young Renoir. (see photos for a copy of the 1997 letter).
artfakes.dk:
In our opinion not even an early Renoir. Too far away from his style.
---
Thursday, 15 December, 2005, 21:32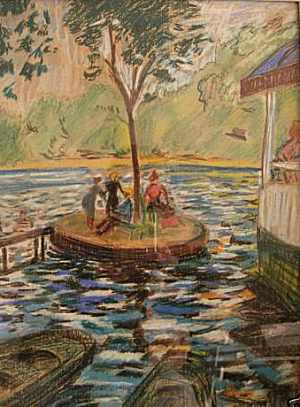 7-day listing, Ends Dec-19-05 09:01:42 PST
This listing (#7374703051) has been removed several days before ending.
The seller, aicon, Helsinki, Finland:
PIERRE AUGUST RENOIR in the manner of "LA GRENOUILLERE" SIZE : 40 X 30 CM / 16 X 12 IN - PASTEL ON BOARD. VERY GOOD CONDITION - ILLEGIBLY SIGNED LOWER RIGHT. THIS PAINTING SEEMS TO BE A STUDY TO RENOIRS OIL PAINTING WHICH IS IN NATIONAL MUSEUM IN STOCKHOLM ( see photo nr.5 ) THE PAINTING WILL BE SHIPPED IN PRIORITY AIR MAIL WITHOUT THE FRAME AND GLASS. I WILL BE HAPPY TO ANSWER ANY QUESTIONS. NO RESERVE AUCTION.
artfakes.dk:
This painting has nothing to do with an original Renoir.
Take a look at eBay before the painting was removed
---
Back
Next