Sunday, 15 January, 2006, 23:15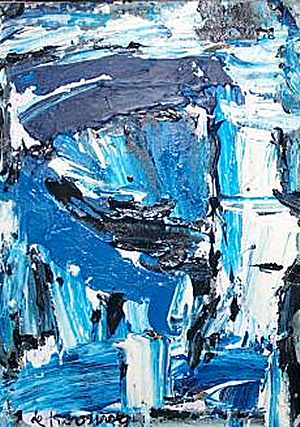 Watch this item
The seller, lvaughn100, Ft Lauderdale, FL, United States:
deKooning-Small Abstract Expressionist Painting-NR
artfakes.dk:
One more falsification offered by lvaughn100.
---
Saturday, 14 January, 2006, 00:00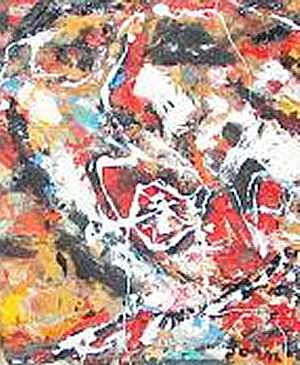 Watch this item
The seller, lvaughn100, Ft Lauderdale, FL, United States:
Asger Jorn-Small CoBrA Oil Painting-NR.
ORIGINAL, DANISH EXPRESSIONIST OIL PAINTING
FINE, SMALL OIL PAINTING ON CANVAS MOUNTED ON
MASONITE, SIGNED ASGER JORN. UNTITLED PORTRAT, c1966
9"X11" IMAGE SIZE * SIGNED * DATED '66
artfakes.dk:
This painting has nothing to do with the famous Danish Cobra painter Asger Jorn.
---
Friday, 13 January, 2006, 18:29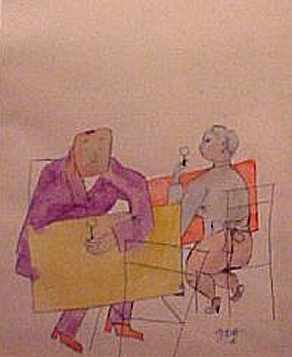 Watch this item
The seller, leelanauonlineauctions, Suttons Bay, Michigan, United States:
George Grosz Untitled Ink and Watercolor 1916 Framed NR.
artfakes.dk:
George Grosz did NOT paint this watercolour. It's far from his style.
---
Thursday, 12 January, 2006, 19:01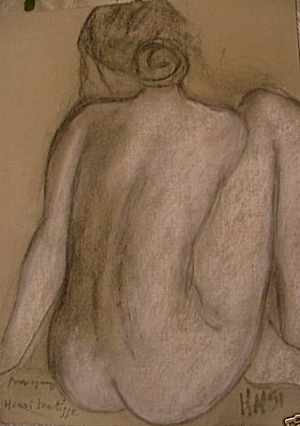 Watch this item
The seller, tune18899, United Kingdom:
RARE OLD ORIGINAL CHARCOAL DRAWING ON PAPER SIGNED HM51 (bottom right) & signed Henri Matisse (bottom left) with an inscription above the signature (cannot make out what it says). ORIGINAL DRAWING NOT A PRINT OF ANY KIND & IS HAND SIGNED. PURCHASED WITHOUT PAPERS/PROVENANCE FROM HOUSE CLEARANCE SALE, HENCE SELLING AS SEEN WITHOUT RESERVE.
artfakes.dk:
Did Matisse not do this drawing at eBay? Matisse number 2 000? Or didn't he?
---
Wednesday, 11 January, 2006, 22:29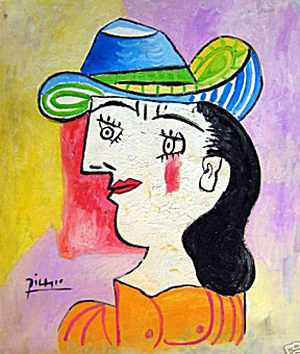 Watch this item
The ART FAKER, loveart2005, France:
I sell an incredible original painting signed PICASSO made on canvas, that I have in my own collection for some time now.
IT IS a genuine original piece. I am a serious seller, look at my feedback.
There is a stamp (on the back) coming from the shop where the canvas was bought.
I will give to the winner a BILL OF SALE / PROVENANCE paper that I will sign and where I will indicate the Antique place in the south of France where it was bought and the date of purchase. (PROVENANCE)
For confidentiality reasons, I cannot state it on ebay right now.
The size of the canvas is approx. 22x18 inches and is in fair condition althought some obvious signs of aging.
I would really appreciate Paypal payments since it is fast and easy.
I offer LIFETIME money back if the piece does not give you FULL SATISFACTION.
artfakes.dk:
"I offer LIFETIME money back"!
Don't trust this art swindler. You will never get ONE cent back.
If you buy this falsification taking it to be a genuine work of art you are an idiot.
---
Back
Next