Monday, 13 February, 2006, 00:53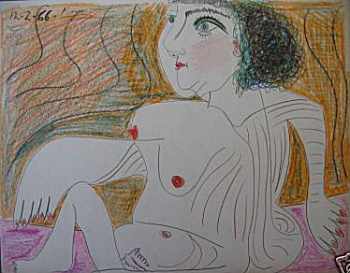 Watch this item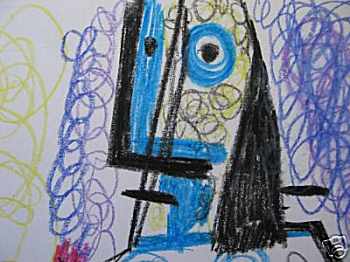 Watch this item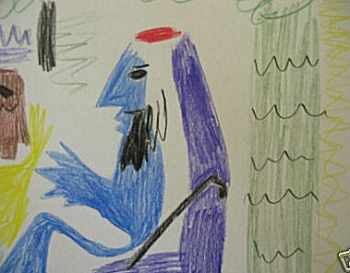 Watch this item
The seller, oceangallery, Kent, United Kingdom:
Provenance
These three drawings comes with a letter from the present owner detailing the provenance of the pieces.
The details are as follows:
These artworks were acquired by Louis Bucha of St.Tropez, France, in 1970 directly from Picasso. He was a friend of Picasso's. They were then gifted to Dr Pedro Vengas of Madrid, Spain in 1979. They were then gifted to the present owner Mr James Aldridge of Chelsea, London in 1986. This information was told to us by Mr Aldridge and he has provided the letter of provenance to give to the winning bidders. We will issue a transfer of ownership letter to the winning bidders.
The artworks being sold based exclusively on the aforementioned provenance without any other representations.
artfakes.dk:
One more time: NOT genuine works by Pablo Picasso. All three are FAKES.
---
Sunday, 12 February, 2006, 00:00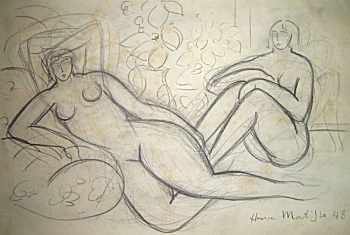 Watch this item
The seller, cubogall, Canada:
Pencil drawing nude figures signed Matisse with coa.
Henri Matisse drawing nude figures with documents.
artfakes.dk:
NO! NOT a drawing by Matisse.
---
Saturday, 11 February, 2006, 22:44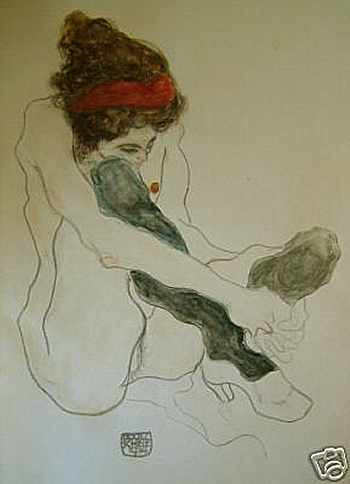 Watch this item
The seller, cubogall, Canada:
This is the auction of a nude figure, signed Egon Schiele and dated 1914. Media: Pencil and Gouache on paper. Dimensions: height 14.5 inches, width 10.5 inches. The artwork is professionally framed ready to hang. This item comes with COA and provenance.
artfakes.dk:
The provenance comes from the local bike-mender next door.
Nice girl, nice "copy" but NOT a genuine drawing by Schiele.
---
Friday, 10 February, 2006, 21:33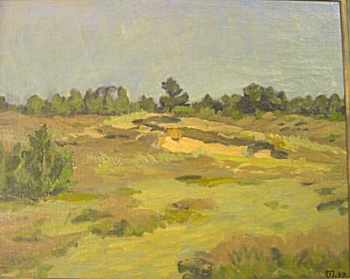 Watch this item
The seller, jcossy, Lancashire, United Kingdom:
EMIL NOLDE 1947 oil "Extensive landscape scene"
Sold with a very low reserve is this superb quality oil on canvas painting depicting an extensive country landscape scene. The painting is superbly painted and is signed and dated in initials "E N (19)47" in the bottom right corner, which has been attributed to EMIL HANSEN NOLDE (1867-1956) by a well established UK auction house (a copy of the purchase invoice is available to the eventual buyer, if required). The painting is also signed in full on the canvas verso - see photo.
PROVENANCE - Purchased from an established UK auction house as "attributed to EMIL NOLDE"- a copy of the purchase invoice is available, if required.
artfakes.dk:
This painting is an ordinary landscape painted by an ordinary artist and has nothing to do with the Danish/German artist Emil Nolde
---
Thursday, 9 February, 2006, 18:14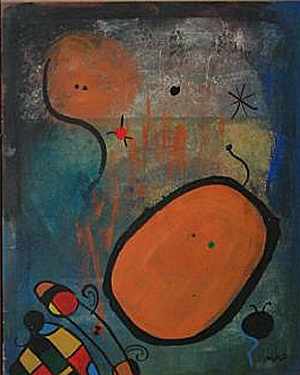 Watch this item

The fake seller, Mr. Eric I. Spoutz, sla_enterprises, Detroit, Mi, and Winter Park, FL, United States:
Attributed to Joan Miro; Gouache on paper, 1956; 33 x 27 cm.; Provenance: Quentin Crisp, Susan Sontag, STABLE Fine Art Investments; Expertise: Dr. Ernst Scheyer.
EVERY SIGNATURE ON THE DOCUMENTATION THAT IS INCLUDED WITH THIS ARTWORK HAS BEEN CHECKED AND VERIFIED TO BE AUTHENTIC.
artfakes.dk:
Susan Sontag and Ernst Schreyer never touched this painting.
It comes from the fake seller Eric I. Spoutz's own collection.
Read more about attributed
---
Back
Next