Friday, 4 November, 2005, 00:37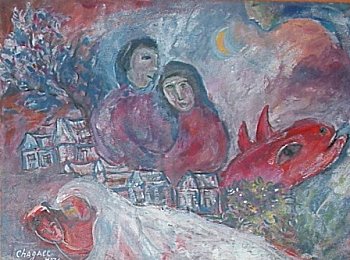 Watch this item
The seller (rating): worth_auctions (unrated) Orlando, FL, USA
(Yahoo! Auctions Member since October 28, 2005).
Starting Price: $1975.00
Attributed to Marc Chagall. Gouached painted on paper. 23 x 34 cm. circa 1964. Provenance: Quentin Crisp, Susan Sontag, Stable Fine Art Investments. Attributed Marc Chagall Painting with Provenance.
THE EXPERTISE FOR THE ARTWORK THIS YAHOO AUCTION REPRESENTS, COMES FROM DR. ERNST SCHEYER:
Dr. Ernst Scheyer (Born: July 3, 1900; Died: December 4, 1985),was born and educated in Germany, where he received his doctorate in political science (rer. pol.) at the University of Freiburg, and his Ph.D. in Art History at the University of Cologne. Formerly professor of art history at Wayne State University in Detroit, he was also the assistant curator at the municipal museums of Cologne and Breslau, and honorary research fellow at the Detroit Institute of Arts. Dr. Scheyer's personal, professional, and research related documents are archived in the National Collection of Fine Arts: The Smithsonian Institution: Archives of American Art located in Washington D.C.

artfakes.dk:
The well-known art faker Mr. Eric I. Spoutz, Detroit, MI. USA, now sells at Yahoo Shopping Auction. His new style is "worth_auctions", Orlando, FL, USA.
Dr. Ernst Scheyer has never ever seen this FAKE painting.
---
Thursday, 3 November, 2005, 00:27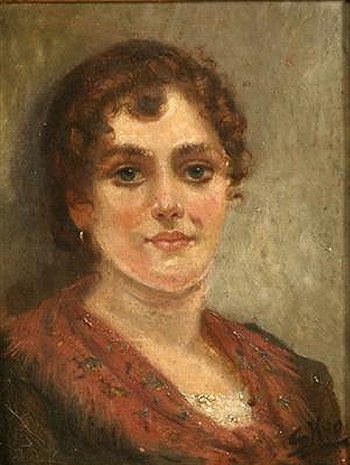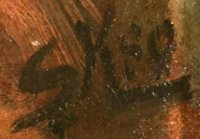 Watch this item
A FAKE painting and off course a FAKE signature.
The seller, the Danish Auction House www.lauritz.com:
PETER SEVERIN KROYER (1851-1909). Oil on canvas. "Portrait of a young woman". Signed lower right S.K. 89. 23,5x17 cm. Provenience: A Danish collector.
Lot No. 600312. Estimated DKK 120.000,00 - $19.280,00
artfakes.dk:
Not a bad painting but NOT painted by one of the most celebrated Danish artists, P.S. Krøyer.
---
Wednesday, 2 November, 2005, 00:20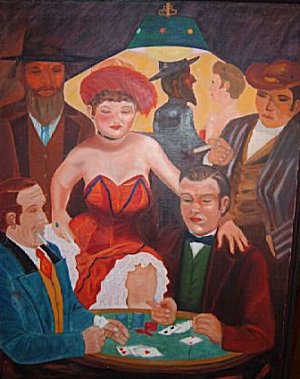 Watch this item
The seller, realoldart , United States, Positive Feedback: 100%
ORIGINAL RARE OIL PAINTING BY H.M.MOLTKE LISTED 1919
EST$13,000 15,000 GREAT BUYS ON GIFTED ATRIST
artfakes.dk:
It's a funny picture all right, but the Danish artist Harald Moltke (1871 – 1960) did not paint it. His style was quite different, and most of his pictures were sceneries from Greenland and portraits of his own family. But they were not painted in this modern way.
---
Tuesday, 1 November, 2005, 14:15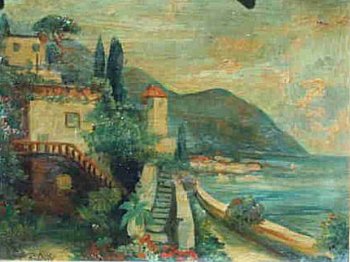 Watch this item
Starting bid: US $250,000.00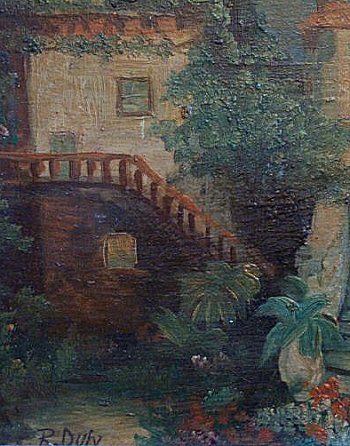 artfakes.dk:
Take a look at the details. This is a ten dollar painting. NOT a genuine artwork by Raoul Dufy. Where are you FBI? Take this art-fake-seller to the jail.
The art-fake-seller, jmharmia, Yakima, Washington, United States:
Very OLD Raoul Dufy Impressionist Painting.
First things first...NOT SOMEONES ART PROJECT like many on ebay are...This is a painting you can't help find interesting and exciting!! It is an early impressionist harbor Villa scene(probably the french riviera)signed R DUFY It is a real place as I have also put a photo of the same villa I found that was painted sometime I think in the 60's. I got this print to identify the artist so I could see if he was still alive and could tell me where this villa was and who owned it....But...When I got it the artists name was mostly trimmed off so it would fit into the frame. So if anyone could tell me the name of that artist it would also be a great help.You can definitely tell that there was 60 years and two world wars between the paintings....
---
Monday, 31 October, 2005, 13:44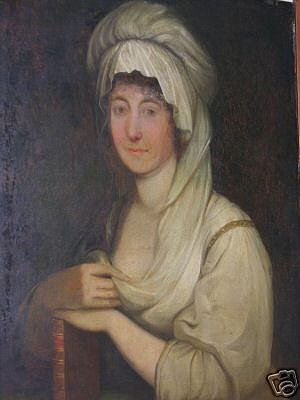 Watch this item
The seller:
Description:You are about to bid on a masterpiece by George Romney of Lady Mary Montague.This painting is rare and important.
artfakes.dk:
This painting is not an important masterpiece. The seller is a liar.
Take a look at original paintings by Romney
---
Back
Next