Monday, 2 January, 2006, 11:00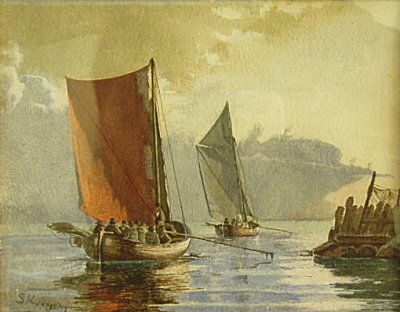 Watch this item
The seller, www.lauritz.com:
Item number: 640414 Peder Severin Kr°yer 1851-1909
PEDER SEVERIN KRěYER: Pastel and watercolour, Fishing boats, HornbŠk. Signed. S. Kr°yer 87. 25 x 32 cm
artfakes.dk:
This picture has nothing to do with the famous Danish artist P.S. Kr°yer. Lately we have seen a lot of P.S Kr°yer falsifications.
---
Sunday, 1 January, 2006, 00:00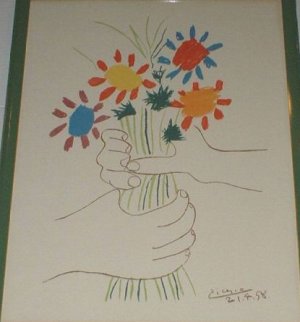 Watch this item
The seller, danielr4857, New York, NY, United States:
1-Mixed-Media artwork on watercolor paper attributed to Picasso in very good condition back of paper has tan marks along edges due to time with original frame the frame has ware but is in fair condition.
artfakes.dk
This picture is a well-known Picasso motive, but it's not the original. $2,000.000 is indeed a lot of money for just another copy.
---
Saturday, 31 December, 2005, 00:00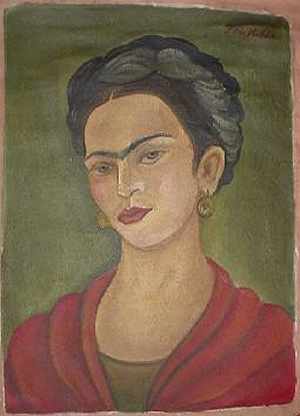 Bidding has ended for this item
Current bid: US $132.50 (Reserve not met).
The seller, guada07, BOCA RATON FL, United States:
This nice painting (oil on canvas) is signed: Frida Kahlo - represent: "Frida Kahlo" - perfect ondition - unframed. Unfortunely i don't have coa or papers, but I can guaranted this is an old and hand made work of art. This piece was made part of art collection in South America, I offers this piece for a small fraccion of the price in the market. This is a final sale. Measures: 26" x 20". Enjoy this nice painting.
artfakes.dk:
Enjoy this nice FAKE
---
Friday, 30 December, 2005, 00:00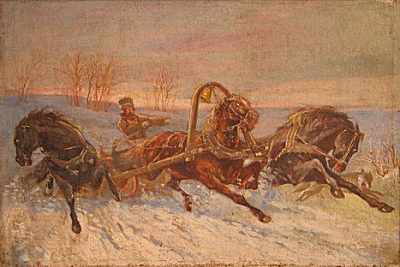 Watch this item
The seller, braxtonsauction, Loganville, GA USA:
Constantin Stoiloff, (Austrian 1850-1924) Oil on Canvas on Board "Troika Racing Through the Snow" Size: 19 1/4 x 28 1/2 Attributed to Stoiloff, also known as Adolf Baumgartner, listed in Davenport's, Benezit and Art Price. Sales documented by Art Price: $28,984.00 USD 05-28-04; $25,361.00 USD 05-28-04; $24,000 USD 10-27-04. Estimate: $10,000.00 USD - $20,000.00 USD.
artfakes.dk:
Sell it for $50,00 and buy some chocolate for the money.
---
Thursday, 29 December, 2005, 00:00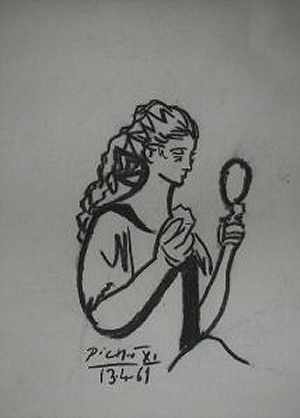 Watch this item
The seller, tower-fineartsales, Sheerness, United Kingdom:
Charcoal sketch Signed Picasso, with CoA, Offered by an established UK powerseller.
The Grandfather had the pleasure of meeting Picasso in a cabinet makers workshop in France. Picasso was commissioning a piece of furniture and drew a design of how he wanted the legs of the cabinet to look. When the details were finalised and Picasso asked for a price, the Grandfather who was asked his opinion of the design said to Picasso in jest that he would pay for the furniture as long as Picasso signed the sketch he had done of the legs and let him keep it. Picasso was apparently amused by this and did indeed sign the sketch and give it to the Grandfather.
artfakes.dk:
You are a liar. This drawing is not made by Picasso.
---
Back
Next